ANNOUNCEMENTS Listen up, junior and senior service cord earners! Your final turn-in date for service and spirit cord winter hours is April 1. Since this is a Saturday, pla...
Backpack Program 2021-2022 BackPack Program 2021-2022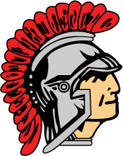 It is the policy of the Turkey Valley Community School District not to discriminate on the basis of race, color, national origin, sex, disability, religion, creed, age (for employm...